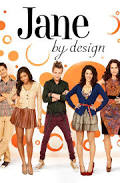 Sypnosis
Jane Quimby is a high-school fashionista who works as an assistant to high-powered fashion executive Gray Chandler Murray. Jane's problem is that she got her job because they thought she was an adult so she must keep her true age a secret. Jane soon learns that working for a high-profile executive in the cutthroat world of fashion brings you enemies.
In Jane's case, that adversary is India, Gray's former assistant who is now gunning for the executive's job. But Jane has an ally in attractive senior designer Jeremy, who piques her interest even though she still harbors feelings for longtime crush Nick in her "other life" at school. Jane's best friend, Billy, helps her keep her secret as she lives her two lives. But Billy has his own secret that he is keeping from Jane -- a relationship with her school nemesis, Lulu.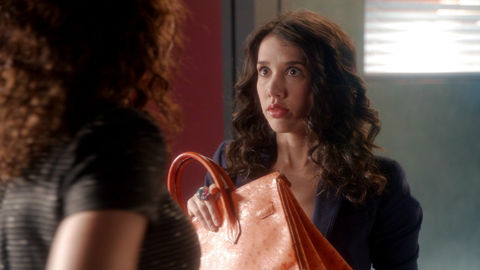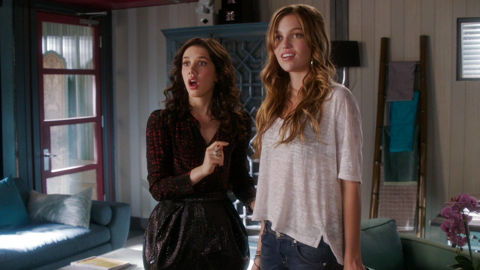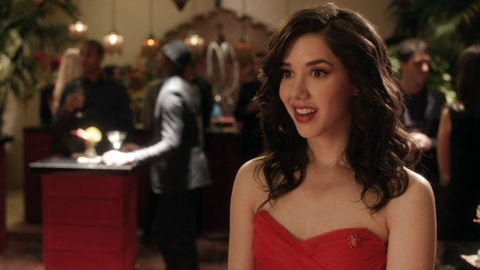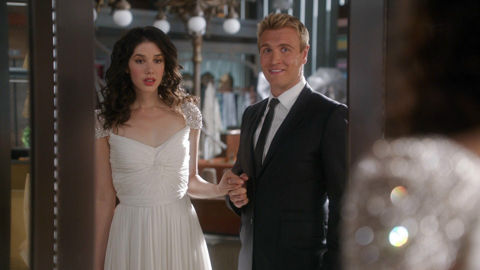 Previous Episodes
Season 1, Episode 18

In the first-season finale, Jane finances the school play with the funds from her bonus check and gets her coworkers to help make the costumes, but then she realizes the high personal cost of this endeavor.

Season 1, Episode 17

Donovan Decker needs help closing the Harrods deal, so Jane heads to London to convince Jeremy to return to work. Meanwhile, Billy attempts to reconcile with Zoe.

Season 1, Episode 16

Jane prepares to go on an official date with Eli. Meanwhile, Kate contemplates accepting Dakota's proposal; a scout asks Ben to try out for a minor-league baseball team; and Billy worries about Zoe and Nick bonding during play rehearsals.

Season 1, Episode 15

Billy is hesitant about meeting Zoe's parents. Elsewhere, Kate creates an online-dating profile for Gray, which Jane tries to hide; and Rita prepares to battle Amanda so she can win Ben's heart.

Season 1, Episode 14

Jane embraces her mom's return home, while Ben is wary and fears their mom will hurt Jane by taking off again. Elsewhere, Billy begins to find Zoe's behavior puzzling.

Season 1, Episode 13

Ben and Billy plan a surprise party for Jane, who mistakenly thinks no one remembered her birthday. However, an unexpected visitor proves to be an even bigger surprise for her.

Season 1, Episode 12

Jane's team must impress a captivating movie star in order to secure an account with a retail chain. Elsewhere, Billy has trouble readjusting to high school and living down his new bad-boy reputation.

Season 1, Episode 11

Jane realizes she may have a chance at getting India's job now that Gray is depending on her more, but she faces some tough competition. Meanwhile, Billy returns from a stint in juvenile hall; and Ben struggles to keep Jane's secret from Rita.

Season 1, Episode 10

Jane prepares for Fashion Week and her coworkers lean on her, but she may have to bail on them since Ben now knows about her secret. Elsewhere, Billy has to face the consequences of aiding his brother's illegal activities.

Season 1, Episode 9

Jane must abandon her camping plans and instead accompany India on a business trip to Los Angeles. Meanwhile, the school camping trip goes on without her, but it does not go well for those in attendance.

Season 1, Episode 8

India takes credit for Jane's wedding-dress design when the staff caters to a finicky socialite bride. Meanwhile, Jane arranges for Billy and Nick to spend time together so they can bond.

Season 1, Episode 7

Jane has to babysit an uncontrollable teenage model before a photo shoot. Meanwhile, Jane's own erratic behavior and crazy schedule land her in hot water with Ben.

Season 1, Episode 6

Jane is told to uncover the next teenage fashion trend, so she does research at her school. Meanwhile, Billy makes some personal style changes, which displeases Jane.

Season 1, Episode 5

Jane gets to go to Paris to deliver a special book to Gray, but her task requires help from Lulu. Elsewhere, Billy's brother tries to rope Billy into doing something that's illegal.

Season 1, Episode 4

Billy and Lulu come clean about their relationship, but their friends react with disapproval. Meanwhile, Jane and Jeremy must impress a top fashion editor who's visiting the office.

Season 1, Episode 3

Gray rewards Jane for her impressive work, but a jealous India is determined to see Jane fall. Meanwhile, a rivalry forms between Jane and Lulu when they learn they share the top academic spot in their class.

Season 1, Episode 2

Jane tackles a pressing task for the Spring Preview Party, and then realizes the event conflicts with her school's winter formal, which Nick has asked her to attend.

Season 1, Episode 1

In the series premiere of this drama, a teenager (Erica Dasher) with a keen sense of style is mistaken for an adult and given a job as an assistant to a powerful fashion executive (Andie McDowell), so she plays along and secretly juggles high-school life with a new career.