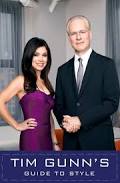 Sypnosis
Tim Gunn's Guide to Style is an American reality television series on Bravo. The series debuted on September 6, 2007 and is hosted by Project Runway's Tim Gunn, and co-hosted by model Veronica Webb in the first season and Gretta Monahan in the second season. Gunn and his cohost offer to make over guests following their style as long as they adhere to a set of style rules.
The show's format consists of several segments. After meeting the guest and reviewing an interview tape, the show starts with the hosts reviewing and then discarding most of the guest's existing wardrobe. Another segment involves the use of OptiTex fashion design software to illustrate the appearance of different fashions on a computer simulation of the guest, followed by a solo shopping spree for "ten essential items", which the hosts then critique. The guest will also meet with specialty consultants, such as designers, hairdressers or runway coaches, for one-on-one coaching. The show ends with a revealing to the guest's friends and family to show off the changes in their style.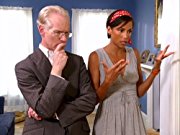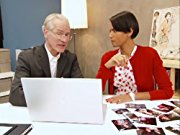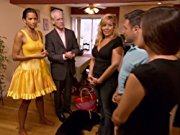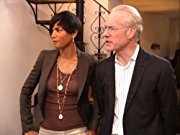 Previous Episodes
Season 2, Episode 8

In the second-season finale, Tim provides a size-appropriate look for a tall woman who's on the verge of opening up a veterinary hospital. Model Tyson Beckford offers fashion wisdom.

Season 2, Episode 7

Tim and Gretta refashion 24-year-old Ariana, who's taking on a new job in Chicago---but whose clothes are old and threadbare. Designer Angel Sanchez helps in Ariana's fashion blooming.

Season 2, Episode 6

Tim and Gretta rock the fashion world of a 34-year-old singer-songwriter named Eliza, whose grungy attire misses a beat and fails to impress her hubby's conservative family. Tim tries to give the rocker a style tune-up before a big gig in New York.

Season 2, Episode 5

Tim and Gretta provide style counsel to a charity director with a closet brimming over with clothes that lack fashion direction. Celebrity hairstylist Tabatha Coffey ("Tabatha's Salon Takeover") adds a helping hand with style insight.

Season 2, Episode 4

Tim offers a fashion revamping to a young real-estate agent named Caroline, whose boxy, old-fashioned skirt suits may be holding back her career ascent. Hairstylist Orlando Pita and cosmetics entrepreneur Bobbi Brown serve up style tips.

Season 2, Episode 3

Tim and Gretta set out to reinvent Ali, a former party girl who has matured into a Manhattan wife and mother of twins. But Ali proves to be a difficult sort: She hangs on to her vintage attire and refuses to accept changes in her figure. Helping in the fashion intervention are designer Carmen Marc Valvo and hairstylist Oscar Blandi.

Season 2, Episode 2

A closet packed with ruffled ball gowns and baby-doll dresses will never do the trick, so Tim and Gretta tune up the fashion sense of a former concert pianist now forging a career as a spa-company CEO.

Season 2, Episode 1

The unscripted makeover show's second season opens with Tim reinventing the conservative look of an effervescent prep-school grad with a political past.