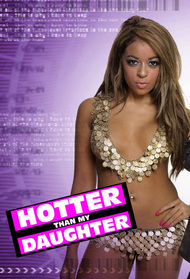 Sypnosis
Hotter Than My Daughter is presented by Liz McClarnon. The show takes look at mother and daughter relationships, in which the mothers think they are better looking than their daughters. A jury made up of the general public then decides whether the mother or daughter or both of them needs a make over.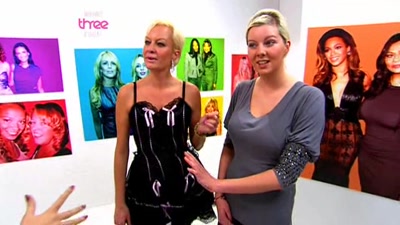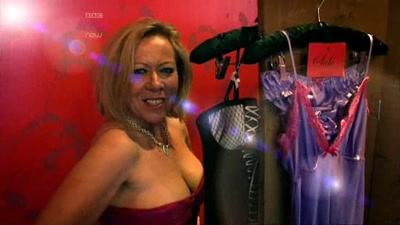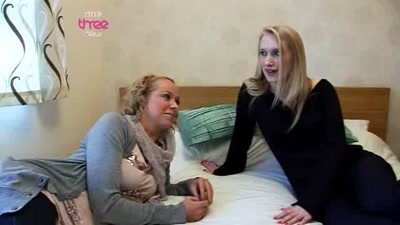 Season 2, Episode 8

Playboy Bunny Freya is now in her 50s, but rolls back the years in pink vinyl clobber. Daughter Claudia though much prefers a nice cardigan!

Season 2, Episode 7

Model mum Joycelin loves to show the world her cleavage, while abashed daughter Amaliah prefers to hide under baggy clothes.

Season 2, Episode 6

Bride-to-be Helen is worried her bling-loving mother will outshine her. Lily wants daughter Shantel to get trendy.

Season 2, Episode 5

Lingerie model Tracy is concerned that daughter Paris is exposing too much flesh, while Layla's over-the-top mum wants her to glam up.

Season 2, Episode 4

A public jury decides! Alysha wishes her fiftysomething mum would tone it down. Meanwhile, Becky is appalled by mum Carmen's cleavage.

Season 2, Episode 3

Mum Heather and daughter Coral love to spend dad's money on fake tan and designer clothes. But which of them is 'hotter'?

Season 2, Episode 2

Lucy indulges in cosmetics to keep herself young but is outraged by daughter Sherelle's revealing wardrobe.

Season 2, Episode 1

Caroline loves to flaunt her breasts, to daughter Sinead's horror. Zoe and Nadia think the other should be acting their age.