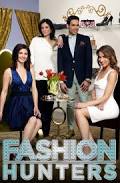 Sypnosis
Follows four eccentric store employees as they go out searching the attics, closets and garages of New York's elite. From the classic Chanel suit to this season's hottest Jimmy Choos, the team working at the Second Time Around high-end consignment shop have access to the best fashion finds New York City has to offer. Far from the land of thrift, this sassy shop makes dreams come true for shoppers looking for designer fashions on a budget. "Fashion Hunters" follows four eccentric store employees as they go out searching the attics, closets and garages of New York's elite. These fashionistas are demanding about how they curate their racks and they need to be with such demanding clientele. From the savvy socialite to the downtown hipster, this group has to deal with big personalities looking to either make back some money or find their fashion dream come true.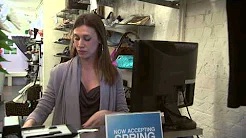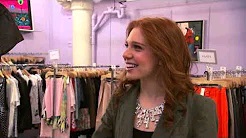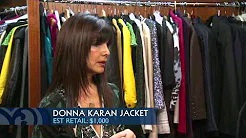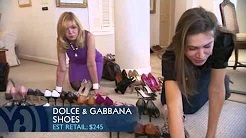 Previous Episodes
Season 1, Episode 11

In the Season 1 finale, Tara and Karina try to determine the worth of high-end blouses from a celebrity consignor. Meanwhile, Tara and Wilson work with a quirky consignor; and Tara discloses personal information.

Season 1, Episode 10

Karina appraises a potentially big-money accordion purse. Elsewhere, the Second Time Around crew plan a charity event and score prime merchandise from the likes of designer Peter Som, musician Alexa Ray Joel and Kelly Killoren Bensimon ("The Real Housewives of New York City").

Season 1, Episode 9

Ambria and Tara try to authenticate a vintage gown. Elsewhere, Karina and Wilson step up by consigning Louboutin shoes, but Karina purportedly overprices the footwear, leading to an all-out full-staff uproar.

Season 1, Episode 8

Tara and Ambria question the authenticity of a vintage jacket that's purported to be a Yves Saint Laurent piece. Meanwhile, Ambria desperately hopes to secure "Sex and the City" stylist Rebecca Weinberg as a client, yet the Second Time Around inventory may prove too small for Weinberg's needs.

Season 1, Episode 7

Inspired by an environmentally conscious consignor, Tara decides to throw an eco-friendly party. But it's not easy being green when different party-planning visions collide, creating drama and tension.

Season 1, Episode 6

Accusations of cheating fly when Karina works with a difficult consignor. Meanwhile, Wilson runs into fashion roadblocks when trying to expand the men's section. And Karina invites Wilson for dinner, but a randy discussion leaves a bitter taste.

Season 1, Episode 5

The Second Time Around fashionistas journey to the Hamptons. In time, they attain high-end gowns and visit a lavish mansion, ending up with big-bucks Gucci leather pants. Meanwhile, Ambria discovers that her budget and her shopping fixation are at odds.

Season 1, Episode 4

The pricing of Lauren Bacall luggage is questioned. Meanwhile, Ambria and Karina scrutinize the authenticity of two Chanel bags; and Karina steps into a shoe-related consignment assignment.

Season 1, Episode 3

Haggling plays out with one of Ambria and Tara's loopiest consignors. Elsewhere, relationship problems plague Ambria, who receives romantic wisdom from a consignor who's also a therapist. And mysteries surround a suit by designer Issey Miyake.

Season 1, Episode 2

Wilson plunges into his first consignment. Meanwhile, Ambria hosts a swap party for pricey purses, only to discover one owner may have a fake bag. And Tara focuses on attaining a Gucci leather dress.

Season 1, Episode 1

This real-world fashion series tracks the team at a hip garment consignment store in New York City called Second Time Around. In the premiere, Tara, Ambria and Karina consign a $6000 dress once worn by Jennifer Lopez. Meanwhile, a newbie staffer named Wilson arrives, only to push wrong buttons by criticizing the shop's collection.