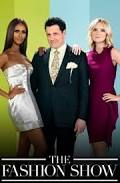 Sypnosis
Bravo brings back its post-"Project Runway" fashion design competition show that pits design wannabes against one another. Another group of designers competes for a chance to have their creations sold in the retail market and win the $125,000 prize. Acclaimed designer Isaac Mizrahi returns as host, joined by former supermodel Iman, and they'll also judge the contestants alongside fashion writer Laura Brown.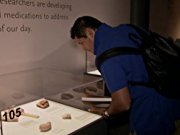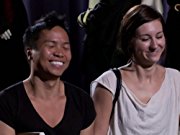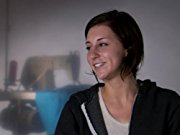 Previous Episodes
Season 2, Episode 10

In the Season 2 finale, the final designers go needle-to-needle to spin out a cohesive collection of looks, after which the seasonal winner is named. R&B songstress Mary J. Blige and fashion-magazine editor Glenda Bailey are the guest judges.

Season 2, Episode 9

Earth, wind and air inspire the couture club to craft attire in the penultimate test.

Season 2, Episode 8

Fashion-store creative director Simon Doonan tutors the remaining clothiers in the art of vintage accessories and eccentric design.

Season 2, Episode 7

The designers create fashions for gay weddings. Stylist Rachel Zoe and skater Johnny Weir are guest judges.

Season 2, Episode 6

The designers must work with lost-and-found items at a New Jersey train station and transform them into a cohesive line of weekend looks. Designer Chris Benz is the guest judge.

Season 2, Episode 5

The designers get a dose of reality-TV drama when they give "make unders" to personalities from the "Real Housewives" franchise. Author and producer Susan Fales-Hill serves as guest judge.

Season 2, Episode 4

The clothiers do the time warp, creating fashion-forward plaid garments based on items found in time capsules that represent a particular year. Model Anja Rubik is the guest judge.

Season 2, Episode 3

The designers produce fashions for the modern-day femme fatale. Model-actress Dita Von Teese serves as guest judge.

Season 2, Episode 2

The inner workings of the human body influence fashion-line creations. Photographer Douglas Friedman guest judges.

Season 2, Episode 1

Season 2 opens with a fresh format: Twelve designers are split into two fashion houses, which battle to create cohesive collections and produce fashion shows. First up: They must fashion lines based on series judge Iman's career. Designer Rachel Roy is the guest judge.