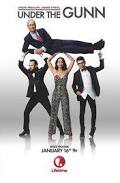 Sypnosis
Tim Gunn takes the reins as host of a fashion competition series. On Under The Gunn on Lifetime, Tim Gunn mentors Project Runway alumni who now must prove they have the vision and business savvy to mentor, coach and manage their own crop of designers.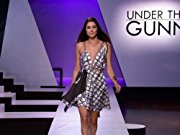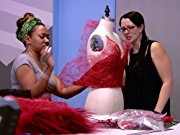 Previous Episodes
Season 1, Episode 13

Season 1 ends with the designers being given three days to create their collections and present them in a runway show. Heidi Klum and Neil Patrick Harris guest judge.

Season 1, Episode 12

The designers get inspiration from Marvel comic superheroes for their challenge to see who will make it to the finale. Jamie Alexander joins the panel.

Season 1, Episode 11

The designers are paired with clients who have specific fashion needs. One designer faces an unexpected twist midway through the challenge.

Season 1, Episode 10

The designers are placed in pairs across mentor groups.

Season 1, Episode 9

The mentors confront the judges after a heated argument in the lounge. Macklemore joins the panel.

Season 1, Episode 8

The designers enjoy a beach party in the California sun and then are challenged to use the materials from the seaside bash to create their looks.

Season 1, Episode 7

The designers create an avant-garde, steampunk look. Meanwhile, Anya confronts one of her designers and questions whether he actually created the work presented in his portfolio.

Season 1, Episode 6

The first team challenge requires the designers to create mini collections.

Season 1, Episode 5

The designers create looks for pop star Zendaya to wear to a concert.

Season 1, Episode 4

Inspired by a vampire world, the designers use unconventional materials to create a mysterious look.

Season 1, Episode 3

The designers and mentors take a Hollywood bus tour and are tasked with creating a red-carpet look for a celebrity.

Season 1, Episode 2

Seven new designers compete to impress the mentors, but then the mentors learn that they must also compete and impress the designers.

Season 1, Episode 1

Up-and-coming designers compete and are mentored by "Project Runway" veterans. In the opener, designers try to catch the eye of a potential mentor during a six-hour challenge. Later, the mentors discover that they are also "under the Gunn."