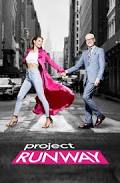 Sypnosis
Project Runway For the first time in "Project Runway" history, season 16 breaks out of the conventional modeling mold and celebrates body diversity by incorporating size inclusive models on the catwalk. As a true reflection of all women across the country, models range from 0 to 22, and this season's designers must show off their skills and ability to make stunning creations, for any size. Emmy® Award winning hosts and dynamic duo Heidi Klum and Tim Gunn return to the runway alongside fashion authorities, Nina Garcia, Marie Claire's Creative Director and Zac Posen, designer and creative director for Brooks Brother Women for a super, sweet 16 season of #ProjectRunway, debuting Thursday, August 17 at 8pm ET/PT.
Guest judges making their way to the runway this season include Demi Lovato, Katie Holmes, Olivia Munn, Yolanda Hadid, Kate Upton, Maggie Q, Kelsea Ballerini, Dove Cameron, China Anne McClain, Asia Kate Dillon, Carly Chaikin, Maddie Ziegler, Sophia Stallone, Georgina Chapman, Rachel Brosnahan and Anne Fulenwider.
The winner of "Project Runway" will receive $100,000 to launch their line, and the opportunity to collaborate with JCPenney on a limited edition capsule collection as part of the "Project Runway" line sold at select JCPenney stores and online at http://www.jcp.com. In addition, the winner will receive a selection of Brother sewing and embroidery machines, with a retail value of $40,000; a lifetime supply of pens from the Pilot FriXion Erasable Pen, the official pen of "Project Runway" and an all-expense paid luxury trip to Japan, including a 5-star stay near Japan's fashion center. The prize package also includes the new 2018 Lexus NX, coming this fall, with advance innovation and safety systems standard. Additionally, the winning designer and model will receive a fashion spread in Marie Claire magazine.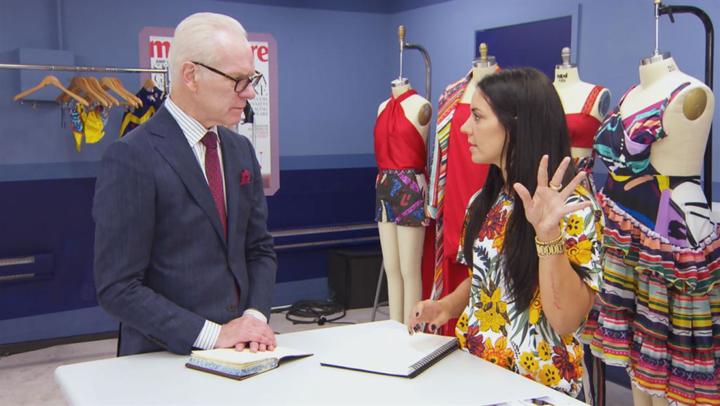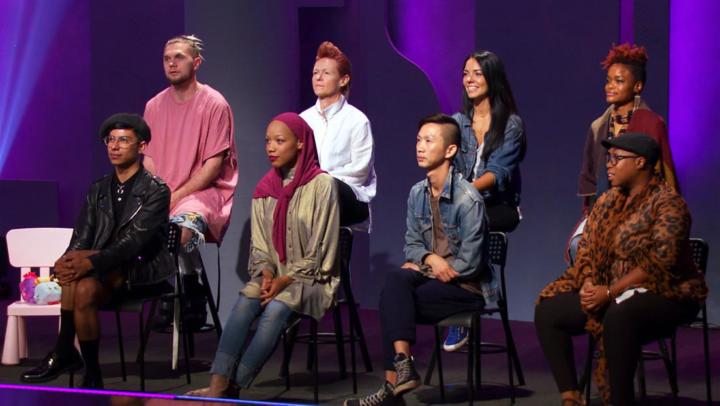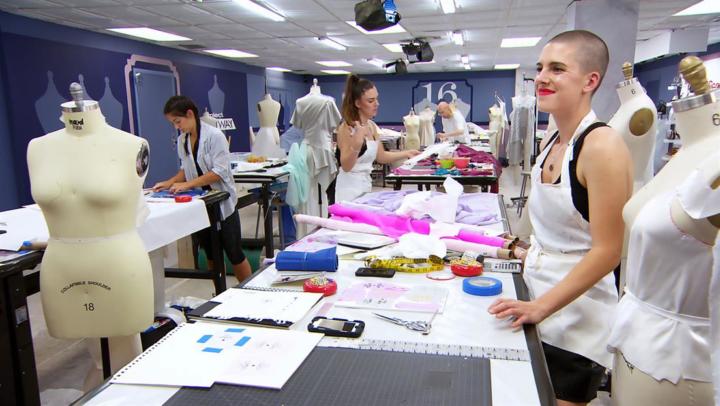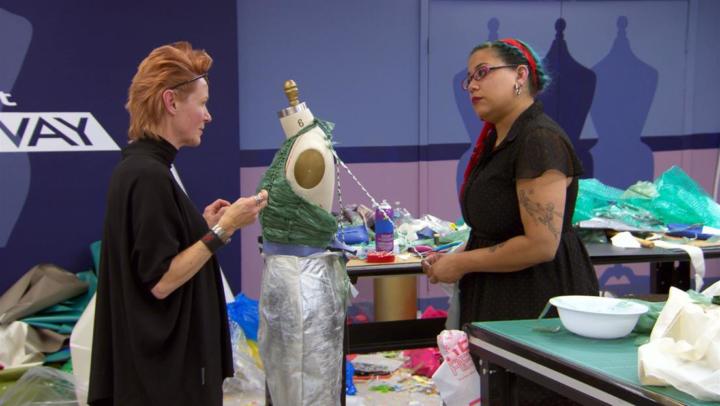 Previous Episodes
Season 16, Episode 14

In the Season 16 finale, the designers rush to put the final touches on their collections for Fashion Week. Four designers have their dream of showing at New York Fashion Week, but only one designer will reach their goal of being crowned the winner. Guest judge Jessica Alba joins the panel.

Season 16, Episode 13

Part 1 of 2. After heading home to work on their Fashion Week collections, the five finalists are visited by Tim, who is not impressed with everything they have created so far. The designers return to New York and present the judges with two pieces from their collection. With only three spots guaranteed for Fashion Week, everything is on the line.

Season 16, Episode 12

The runway is converted into a Winter Wonderland as the designers are tasked with creating a winter-themed look that will decide who goes to NY Fashion Week and who gets left out in the cold.

Season 16, Episode 11

In an emotional challenge the designers create looks inspired by "Warrior Women," women who have battled breast cancer. Rachel Brosnahan guest judges.

Season 16, Episode 10

In this unconventional Lexus Challenge the designers use safety materials to create a look that wows the judges as Fashion Week is right around the corner. Carly Chalkin joins as guest judge.

Season 16, Episode 9

The fallout from the cheating incident rocks the designers and leaves everyone wondering how they will move forward in the competition. The designers rally to create an avant-garde look inspired by "Shopkins" characters. Kate Upton guest judges.

Season 16, Episode 8

The designers create an on-the-go look for the friends and family of the Project Runway crew, but the challenge takes a turn when accusations of cheating cloud the results of a contentious runway. Sophia Stallone and Yolanda Hadid guest judge.

Season 16, Episode 7

It's the JC Penney Challenge and the designers must work in teams to use men's fabrics and designs to create a fashionable look for their female models.

Season 16, Episode 6

The models serve as inspiration to the designers to create a street style look. However, ceding creative control to the models proves to be a difficult chore for some designers. Guests judges are Georgina Chapman and Chelsea Ballerini.

Season 16, Episode 5

Drawing inspiration from the film "Descendants 2", the designers visit Lyndhurst Castle and are tasked with creating a look that represents good or evil. Dove Cameron and China Anne McClain are guest judges.

Season 16, Episode 4

It's the Heidi Klum Sleepwear Challenge, and the designers are invited to a slumber party on the roof of the Empire State Building. Demi Lovato joins as guest judge.

Season 16, Episode 3

The designers are treated to a private screening of the film "Leap!" and a performance by Hiplet. They must draw inspiration for an innovative and edgy design in order to survive another week. Maddie Ziegler is a guest judge.

Season 16, Episode 2

In their first team challenge, the designers struggle to make their voices heard. It is an unconventional materials challenge and many of them stumble when tasked with creating a fashion-forward look out of recyclable materials. Maggie Q and Anne Fulenwider join the judging panel.

Season 16, Episode 1

In the Season 16 premiere, the designers must create a red-carpet look that demonstrates their fashion point-of-view, but the real surprise comes when the designers learn they will be working with models of all sizes. Guest judge Olivia Munn joins.